We launched MCP TRENDS and MCP SCANNER in Oman earlier this year, since then we've been monitoring advertising campaigns to provide valuable insights into the market for our customers.
Below is a snapshot of what we've seen in the period January to March 2023.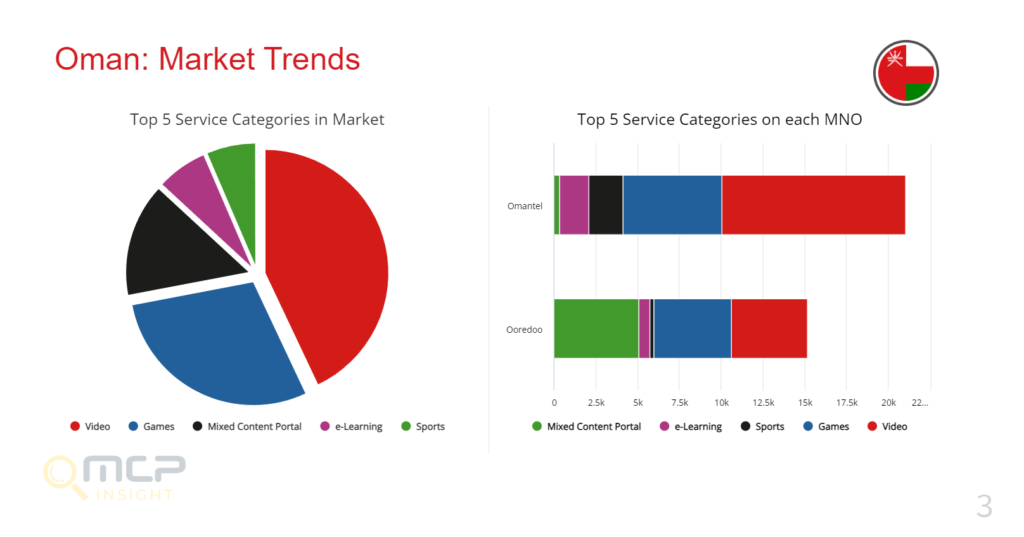 The graph above shows the number of discoveries divided by Service Category and Carrier for the period Jan-March 23.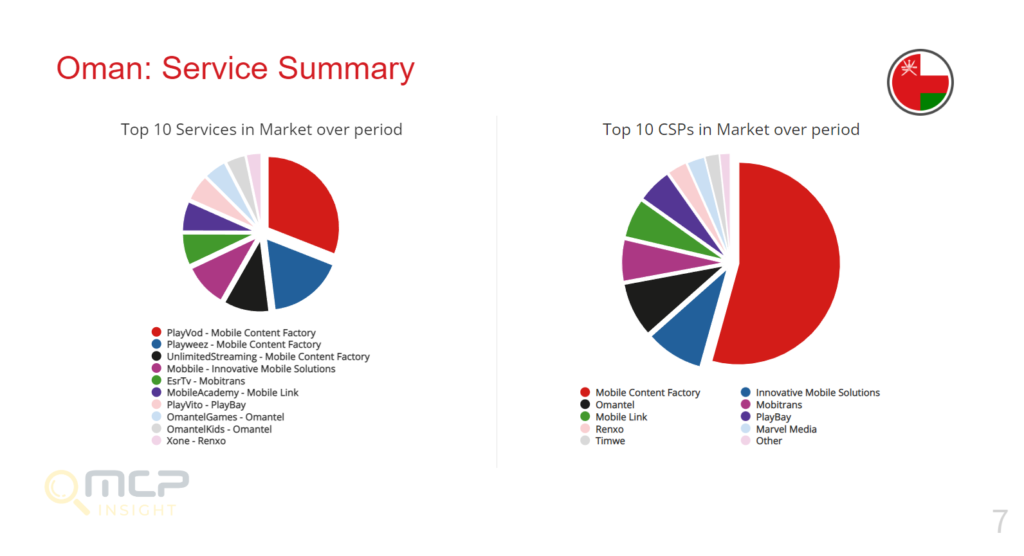 Top Services and Content Providers for the period Jan-March 23.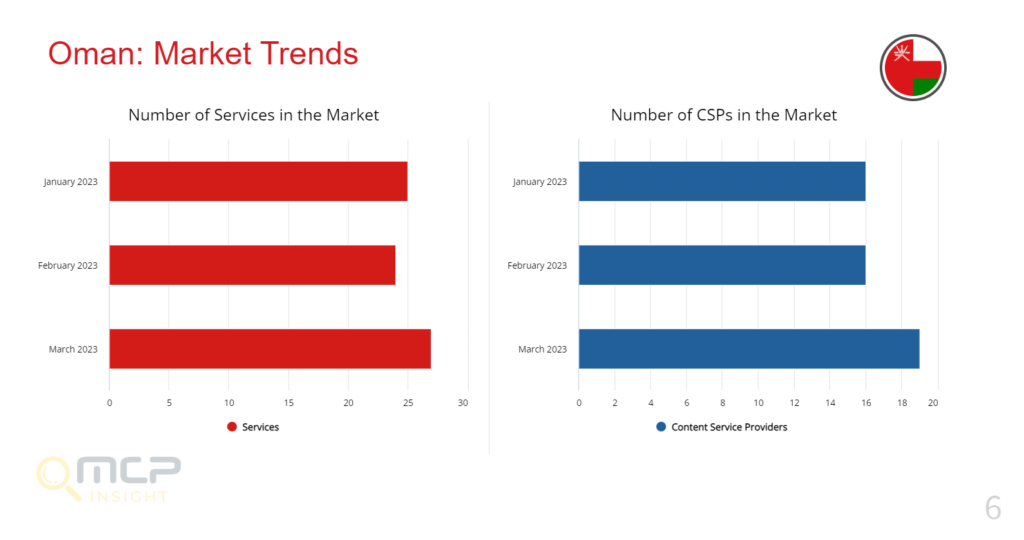 Number of Services and Content Providers Scanner found each month for the period Jan-March 23.
---
Get more mVAS and DCB market insights
If you would like to explore other markets, get in touch to arrange a demo of MCP TRENDS. You may also like to explore MCP SCANNER, our supercharged version of MCP TRENDS which provides a compliance function for monitoring ad campaigns.